Introduction
of resort
Duis aute irure dolor in reprehenderit in voluptate velit esse cillum
We are Available for business
quia non numquam eius modi tempora incidunt ut labore et dolore magnam aliquam quaerat voluptatem. Ut enim ad minima veniam. quis nostrum exerci-tationem ullam corporis suscipit laboriosam, nisi ut aliquid ex ea commodi con-sequatur? Quis autem vel eum iure reprehenderit qui in ea volup.
why choose our
resot
Duis aute irure dolor in reprehenderit in voluptate velit esse cillum
"
Istanza contributo Decreto Rilancio (Art.25 del decreto-legge 19 maggio 2020) 1000 EUR;
Istanza Decreto Ristori e Decreto Ristori bis (Art.1 del decreto-legge 28 ottobre 2020 n. 137 e Art.2 del decreto-legge 9 novembre 2020 n. 149) 1500 EUR;
Contributo automatico Sostegni (Art. 1 del decreto-legge 25 maggio 2021, n. 73) 1000 EUR;
Istanza di richiesta contributo Decreto Sostegni (Art.1 del decreto-legge 22 marzo 2021, n. 41) 1000 EUR;
Consultazione contributo automatico sostegno al turismo 1000 EUR;
- Aiuti di Stato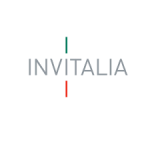 "
Azienda finanziata – Bando Resto Al Sud – decreto legge 20 giugno 2017 n. 91
Ai sensi dei commi 125-129 della Legge n. 124/2017, si dichiara che gli Aiuti di Stato e gli Aiuti De Minimis, ricevuti dalla nostra impresa, sono consultabili nel Registro Nazionale degli Aiuti di Stato di cui all'art. 52 della Legge n. 234/2012, consultabile al seguente link: www.rna.gov.it
- INVITALIA
Invitalia
13 Luglio, 2017
There are hundreds of beaches in south Sardinia that will make your heart beat faster. Every place is defferent than the other so do not loose you time and ...
Read More